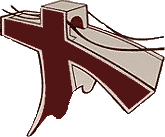 Christ in You
the Hope of Glory
Church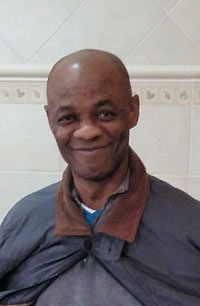 Sad News
It is with great sadness we announce that our beloved Pastor Joseph Nkire passed away in the early hours of 1st January 2022.
He endured much suffering in the last months of his life, yet never lost his joy in the Lord.
A true man of God, who never stopped praising Jesus. RIP
His funeral was on Saturday 15 January 2022 at the Tanatorio Funeraria Campo de Cartagena
Welcome
If you are looking for a sound biblically based church where the truth of the word of God is being taught, then this church is for you.
We are always most delighted to welcome new members and to help them in their Christian walk.
The word of God promises that God will meet all our needs according to his glorious riches through Christ Jesus -
Come, for your blessings awaits you.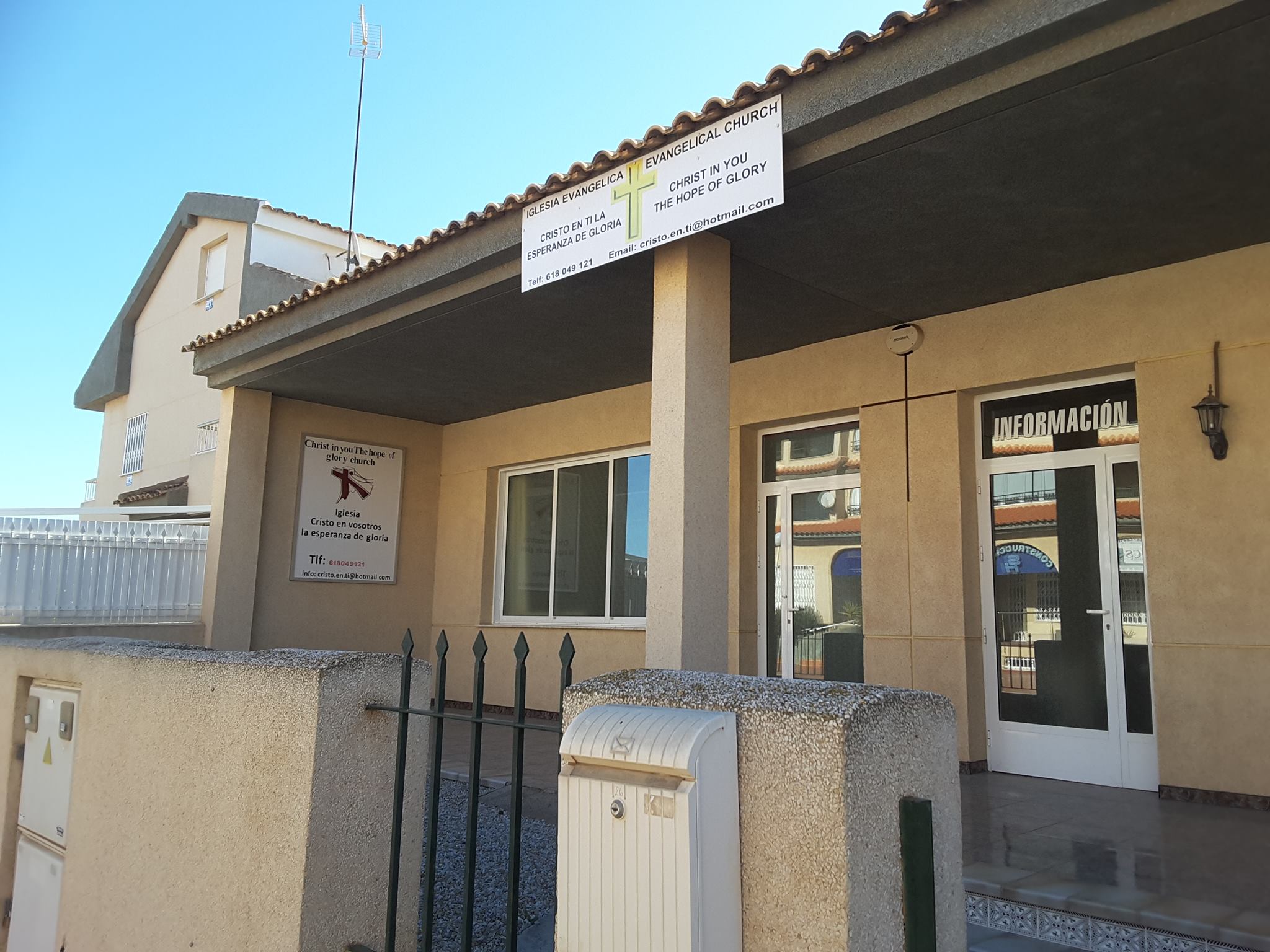 Quote of the Day
These commandments that I give you today are to be on your hearts.  Impress them on your children. Talk about them when you sit at home and when you walk along the road, when you lie down and when you get up.  Tie them as symbols on your hands and bind them on your foreheads.  Write them on the door frames of your houses and on your gates.


Deuteronomy 6:6-9 (NIV)
Our Vision
Is of a Biblically Functioning Community, where Jesus Christ is Lord and people are free from captivity and bondage; where everyone is mature and complete in Christ and God's people are equipped to serve and reach out across the nations.
Click HERE for more details
Our Message
Christ "in us" is the (only) hope of glory
The one true message that we proclaim, taken from Col. 1:27 is:
"Christ in You the Hope of Glory"
The awesome truth about this message is this: Christ died to atone for our sins and He rose again so that He might live in us and live his life through us, so that we might live in him, live through him and live for him.
About Us
We are part of a growing evangelical and missionary ministry. This Ministry acquired its name, "Christ In You, The Hope Of Glory", from Col. 1:27.
We aim to help internalize, reinforce and establish this eternal truth that Christ in us is the hope of glory, right into the centre of our being.
It is an apostolic and teaching ministry driven by God's love and dedicated to the great commission (Matthew 28:18-20), by teaching, discipling, planting churches and helping the community to benefit from the true love and divine power of God, by turning their hearts from idols to the living God.
The ministry is headed by the Senior Pastor Joseph Nkire.
We provide the following ministry and services:
Pastoral Care and support
Family, Couple and Individual Counselling
Bible Training programmes for equipping the saints
Home group bible studies
Discipleship
Mission outreach